This topic needs to be read by all readers. It highlights the importance of appointing the right person for the right job. The way a regular doctor can't cure problems related to your teeth, one needs a specialist to achieve success during investing. This article highlights the 5 reasons why we feel an investment advisor adds value to your investments. So, who would you trust to manage your hard earned money?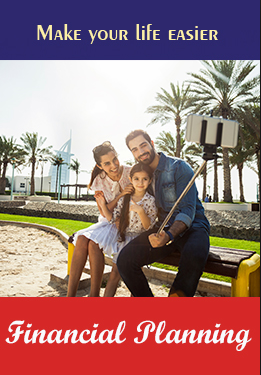 Financial Planner is a person who has all the expertise in the financial planning, investment planning, retirement planning and tax & estate planning. He/she has the ability and keen knowledge about the investment opportunities and various hidden facts that one should keep in mind while investing so that he/she can make best out of his/her investment.
Your planner or advisor will first analyse all your financial health and base on that suggest you and formulate your plan in line with your dreams. Let's discuss the role of a financial planner in a more detailed manner:
Adds Objectivity and Clarity in your goals
You must have some big financial dreams which we all have i.e. own house, luxurious car, sufficient bank balance to carry out our crucial obligations as well as to live our life in our most desired way.
Your financial planner can helps you in making your goals more objective. He/she simply prioritize your future goals in a more systematic way and suggest you to make your investments according to that.
He/she evaluates your cash outflow as well as inflows and thus make proper plan so that you can also become aware, that in order to fulfil your dreams, where you need to curtail your expenses and where you should focus.
For example, you want to buy your own house in next 5 years and a car in next 3 years. Besides that your child is about to go to college in next 2 years.
Now your financial planner or advisor will first prioritize your goals in a following manner according to its importance:
Goal 1 – Child Education
Goal 2 – Buying a House
Goal 3 – Buying a car
Now after this he/she will assess your current financial health and on the basis of that will suggest you to first keep the fund aside for your child's education and after that if sufficient amount left without sacrificing any other crucial goal will suggest you to go for house. Buying a car would be his/her last choice as form the above 3 goals this goal is discretionary and it can be deferred if your financial position is indicating that.
Assists in Debt Management
To achieve our financial goals it is very important to keep a balance between our assets and liabilities. Your financial advisor will help you in achieving this balance by simply evaluating your liabilities and make out a plan so that your liabilities can be reduced.
For example, if you have a taken a loan of Rs 50 Lac for your house, for 10 years at a rate of 9%, then you must be paying a monthly EMI of Rs 63,388. Now this EMI will get added in your monthly outflow, thus your saving is less by this much amount.
Your financial planner will suggest you to clear off this liability as soon as you receive any lump sum or suggest you an investment strategy which can help you in paying off your loan like using your current FDs, if any, as the front load i.e. initial interest component of your EMI is higher in early years, due to higher principal, thus you pay a higher interest.
Focuses on Retirement Planning in earning stage of your life.
It has been observed that we often think about our retirement age and post retirement life only when we are about to get retired. However, it is advisable that we must accumulate for our future post retirement needs in our earning phase only because this is the phase where we are young, can take risks and have a steady flow of income.
Your financial advisor helps you in this by estimating your post retirement needs based on your current needs i.e. your expenses and provides you a figure which you should achieve while you are earning, so as to live your post retirement life as tension free as you are living now.
For Example, Mr A, who is 30 years old and has a monthly household expense of Rs 40000. He wishes to retire at 60 years of age and want to maintain this monthly outflow even after he retires. Suppose if we take inflation be 6% pre as well as post retirement and the interest rate for debt investment be 9% post retirement then, the retirement corpus which is needed to be accumulated at that age must be Rs 8440635 (expected life till 80 years).
Now your financial planner can help you in suggesting the right investment product to cater your need by systematic monthly payments and Lump sum investment in different products like mutual funds so that you can achieve your retirement corpus at desired age.
Knowledge about market and strategies
Financial advisor is a person who has all the information about the market and its following trend. He/she can help you in making right investment decision at right time.
For example, a normal investor will exit the market when market falls or turns bearish but that is the most right time to enter the market. This information and technique can be used by your financial advisor to make your investment grow faster and at a good pace.
Your financial planner or advisor can use strategies like STP (Systematic Transfer Plan) and SWP (Systematic Withdrawal Plan) to keep up with the market volatility. He/she can use the various investment products as per your need and risk appetite.
For example, if you are an individual in mid 40s, then he/she would suggest you to go for less risky investments like Debt Mutual Funds, Corporate FDs etc.
Monitors and regulates your investments as per your goals
Market is volatile and to keep up with its pace it is very important to keep the track of its activity and behavior. It is again a very time consuming process and requires a professional skill. Therefore, a financial advisor can help you in monitoring your investment and taking care that whether your investments are on right track and in line with your goals or not.
Your financial advisor keeps switching your investment with your due knowledge so that you can make best out of the up-coming market opportunities.
So you must have observed by now that how you financial planner can make your investment better and in pace with the market. In the investment journey we all know about the investments, thanks to the technology, but if your financial advisor is there with you then, you can take benefit of the hidden techniques of the market so that, irrespective of the market behavior or patterns, your investment will grow.